Andrew S. Wright MD
@andrewswright
Associate Professor, University of Washington Department of Surgery
Dr. Wright is Associate Professor of Surgery at the University of Washington, where he specializes in advanced gastrointestinal and hernia surgery. He is Assistant Program Director for Technical Skills Education and has special expertise in curriculum development and design. Current research interests include basic skill acquisition, central venous catheterization, and surgical warm-up. He also works with the BioRobotics Laboratory at the University of Washington, developing new technologies for surgical applications. This has included new devices for ablation of liver tumors, a novel robotic platform, simulation tools, and smart surgical instruments.
Christian Jones
@jonessurgery
The Ohio State University
Dr. Jones is passionate about medical education and technology in medicine, and specializes in trauma surgery, surgical critical care, emergency general surgery, and burn surgery.

Niraj J. Gusani, MD, MS, FACS
@NirajGusani
Associate Professor of Surgery, Medicine, and Public Health Sciences Penn State College of Medicine Director, Program for Liver, Pancreas, & Foregut Tumors Penn State Hershey Cancer Institute Hershey, Pennsylvania, USA
Niraj J. Gusani, MD, MS, FACS is Associate Professor with Tenure in the Departments of Surgery, Medicine, and Public Health Sciences at the Penn State College of Medicine. He serves as Director of the multidisciplinary Program for Liver, Pancreas, and Foregut Tumors within the Penn State Cancer Institute and the Section of Surgical Oncology. His clinical practice involves oncologic surgery for gastrointestinal tract, hepato-pancreato-biliary, adrenal, skin, and soft tissue malignancies, with a primary focus on diseases of the liver, pancreas, and bile ducts. His research interests include epidemiology and patterns of care in gastrointestinal malignancies and the measurement of quality and costs of care in oncologic surgery. An active current focus of research involves the role of physical activity and prehabilitation in the outcomes of patients undergoing gastrointestinal cancer surgery.
Benedict C. Nwomeh, MD, MPH
Associate Professor of Surgery, The Ohio State University College of Medicine
@bnwomeh
Dr. Nwomeh is an Associate Professor of Surgery at The Ohio State University College of Medicine, where he also serves as Associate Academic Program Director for the undergraduate clinical curriculum and Associate Program Director for General Surgery Residency. At Nationwide Children's Hospital, Columbus, OH, where he is an attending pediatric surgeon, he is the Director of Surgical Education, Associate Program Director for Pediatric Surgery Fellowship, and Medical Director for the International Exchange Scholars Program.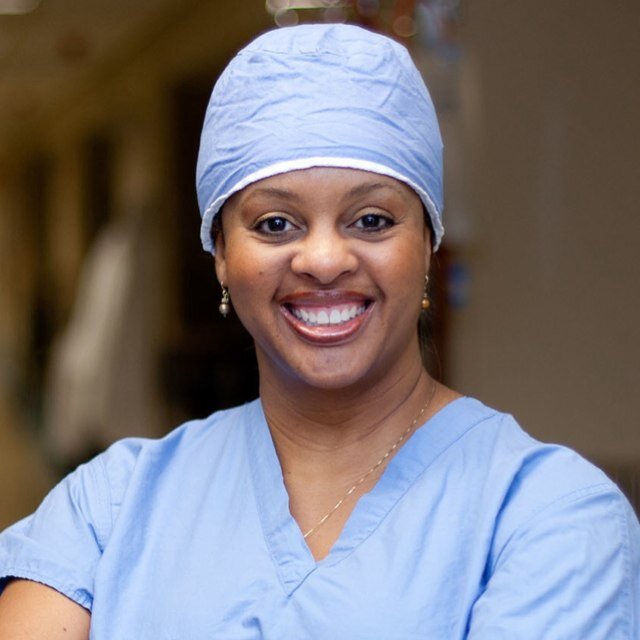 Kaye Reid Lombardo MD
@hpbsrgn
Dr. Kaye Reid Lombardo is an Associate Professor of Surgery and a Consultant in the Section of Hepatobiliary and Pancreas Surgery at Mayo Clinic in Minnesota. She graduated from Washington University School of Medicine in St. Louis and completed her General Surgery residency and a two-year fellowship in basic science research at the University of Pittsburgh. She specializes in hepatobiliary and pancreas surgery with a focus in laparoscopic liver resections and completed an advanced fellowship in that field along with a master's degree in Biomedical Sciences at Mayo Clinic. She has over 60 published articles in peer reviewed journals, authored over 10 book chapters and is a member of 13 Societies and serves on 10 national and intramural committees. Her main research and clinical focus is in the area of genetic epidemiology of pancreatic cancer and laparoscopic liver surgery. A past recipient of the NIH CTSA KL2, Society for Surgery of the Alimentary Tract Career Development and Pancreas SPORE career development awards she continues to integrate research into a busy clinical practice.
James Suliburk MD
@jsuliburk
Baylor College of Medicine, Asst. Prof. Surgery
Dr. Suliburk's clinical interests are in the field of endocrine surgery and include treatment of hyperparathyroidism, benign thyroid diseases including Graves' disease and goiter, treatment of advanced thyroid cancer, familial endocrine disease such as multiple endocrine neoplasia, and minimally invasive treatment of adrenal tumors including Cushing's,  pheochromocytoma and hyperaldosteronoma. When not doing endocrine surgery Dr. Suliburk performs acute care and trauma surgery at a major urban level 1 trauma center.
Dr. Suliburk's research interest currently focuses on leveraging mobile technology to improve surgical outcomes.  In addition he also investigates handoff practices to promote safe transitions of care during sign out of surgical patients.
Outside of clinical and research interests Dr. Suliburk is a member of the executive council of the Association for Academic Surgery as the IT Committee Chair and as a member of the American College of Surgeons Young Fellows Association Governing Council.
Amalia Cochran MD
@AmaliaCochranMD
Burn and critical care surgeon | Innovative Educator | Researcher | Mentor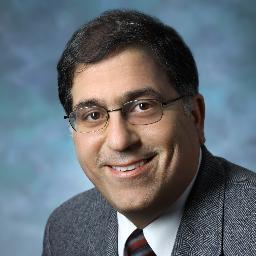 Michael Zenilman MD
@mzenilman
Johns Hopkins Surgery, Bethesda, MD
Dr Michael Zenilman is Professor of Surgery at Johns Hopkins and Professor, Emeritus at SUNY Downstate's School of Public Health. A gastrointestinal and geriatric surgeon, he is member of the editorial boards of JAMA Surgery and American Journal of Surgery. While he has published over 10 books, his pride is the second edition of his textbook entitled Principles and Practices of Geriatric Surgery, which was published in 2011. Both editions of received very positive reviews in the Journal of the American Medical Association, New England Journal of Medicine and Journal of the American College of Surgeons. As program director for the general surgery residencies at Montefiore and SUNY Downstate, and the director of a basic science laboratory for over 15 years, Dr Zenilman has trained over 80 surgical residents and 20 research fellows, and has mentored many medical students. In his new role as regional director of surgery for Johns Hopkins Medicine, Dr. Zenilman is responsible for coordinating surgical programs at Suburban Hospital in Bethesda, MD, Sibley Memorial Hospital in Washington, DC, and Howard County Hospital in Columbia, MD. Under his leadership, a new community surgical division was created which now has 30 active surgeons in over 8 locations. As transformation of health care nationally evolves, a key strategy of Johns Hopkins has been to integrate these hospitals and create a single health care system.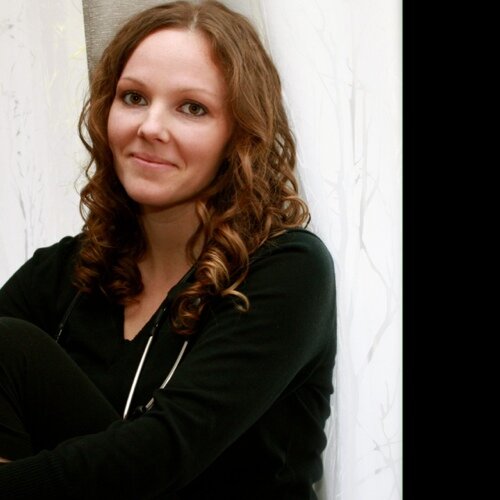 Sarah Bryczkowski MD
@SarahB_MD
Sarah B. Bryczkowski, MD received her medical degree at Rutgers University – Robert Wood Johnson Medical School. She is currently a General Surgery Resident at Rutgers – New Jersey Medical School. She is finishing up her second year of clinical outcomes and education research under the mentorship of the Chair of Surgery, Dr. Anne C. Mosenthal, MD, FACS.
Dr. Bryczkowski is a candidate member of the Association for Academic Surgery (AAS) and the Association of Surgical Education (ASE), and a resident member of the American College of Surgeons, Association of Women Surgeons (AWS), and the Surgical Outcomes Club. She is involved in the Social Media / Communications committees for the AAS and for the AWS.
Dr. Bryczkowski's research interests include hospital-acquired delirium prevention in the ICU, the measurement of quality of life and long term outcomes for both patients and family members, and surgical palliative care. An active current focus of research involves identifying triggers for early palliative care consultation following trauma. She is also on a committee developing a curriculum for teaching residents in Emergency Medicine and Surgery the skills to break bad news following trauma.
Dr. Bryczkowski has authored or co-authored a handful of peer-reviewed publications and has presented her work at several national meetings including the outcomes plenary session at the 2014 Academic Surgical Congress. She has co-authored several successfully funded grants. Dr. Bryczkowski has been nominated for several awards during residency including the Golden Apple teaching award, the AWS Hilary Sanfey Outstanding Resident Award, the ASE Outstanding Resident Teacher Award, and the Medelita Honoring Excellent Resident Observations Award.
Lillian Kao
@LillianKao1